Buying Land To Build A Home in Vernon, BC
June 16, 2021 | Posted by: Dawn Stephanishin
Buying Land To Build A Home
If you've been dreaming of escaping your unruly neighbors, the hubbub of the city, or the restrictions of your homeowners' association, then buying land to build a home is your best choice. However, purchasing land isn't a decision to be taken lightly as it requires thorough research and due diligence. Here are some tips if you're considering buying land to build your home: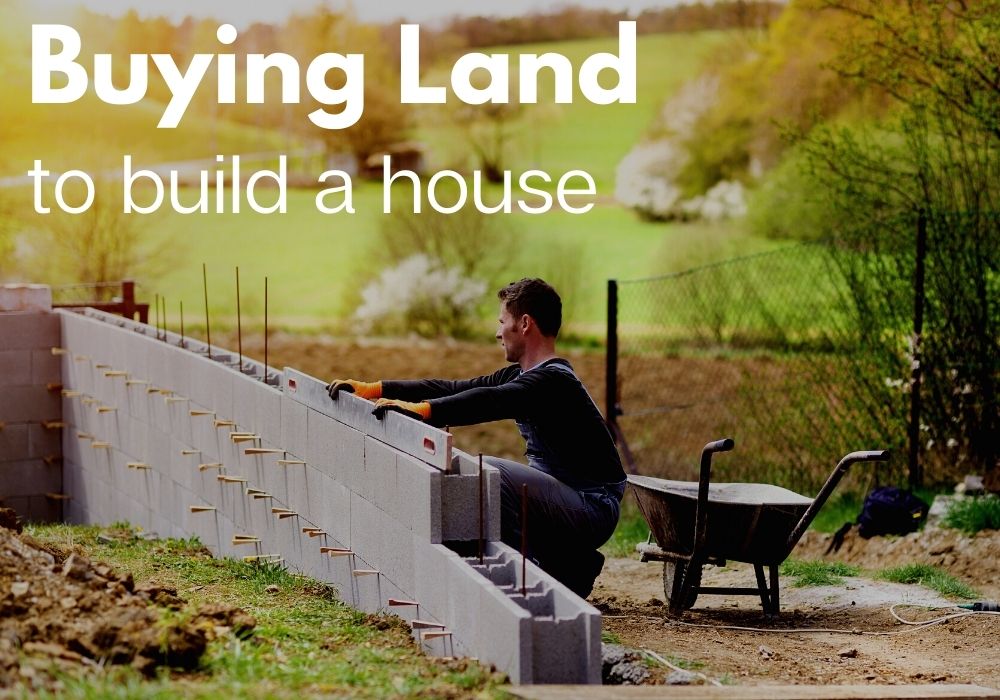 Finding Land For Sale
Finding an ideal location is one of the primary steps to ensuring you build a home that's fully customized to your liking. However, while it's obvious that the further away you move from the city, the more the land cost drops, you should ensure there's an appropriate relationship between the value of the land and the price of the home. Be wary of buying cheap land and then building an expensive home on it because this tends to diminish the value of the construction and vice versa.
A good rule of thumb is to buy land at approximately 20% to 30% more than the finished value of the home. For example, if you're planning to construct a $300,000 house, you should be looking for land that costs $90,000.
Natural hazards
Ideally, your land shouldn't be vulnerable to certain natural hazards. So, it's best if you take your time to determine whether the land is located within a flood or fire zone before buying. Besides, you should have the soil examined to check for its composition, quality as that might affect the cost of your house's foundation and any landscaping you might want to do.
Zoning And Ordinances
Counties have ordinances that govern aspects like local law enforcement, animal control parks, roads, and garbage removal and recycling. So, find out the regulations in the area you want to buy. You'll also need to pay attention to the area's long-term land use plans and any scheduled road additions that may affect the property you're interested in.
Easements And Restrictions
It's crucial to find out if the land has an easement before buying it. An easement gives another person or entity the legal right to use a property for a certain purpose, regardless of who owns it. Therefore, try to determine what rights the neighbors have to cross your land.
Seek Surveying Services
A professional surveyor can take measurements of the land and determine its exact boundaries. It's vital to note that a survey can only be relied on by the named party in the survey certificate. Therefore, you need a new survey done so that your name appears on the surveyor certificate, as this can help you avoid any boundary issues in the future.
Consider The Services Of A Real Estate Agent
There are real estate agents who specialize in helping buyers find properties to build dream homes. Using their expertise can help you mitigate any potential issues with the land. That's because the agent can assess all aspects and advise you on whether they can affect you in the future. Moreover, he or she can help determine if the size of the structure you want to put up will comply with the existing zoning land to building ratios.
Financing Options And Costs
Costs for the property and building your new home can vary depending on location, acreage, and the kind of house you plan to construct. So, just like buying a house, it pays to research your mortgage options to finance your land purchase. It might be easier to secure a commercial mortgage for a partially developed lot with some utilities in place. However, getting a loan for raw land can be challenging as banks cannot leverage the lot. Fortunately, a mortgage professional can help you find authorized lenders who specialize in this type of transaction.
Bottom Line
Land might appear to be "what you see is what you get." But, there are several crucial aspects you need to consider before buying and developing land. So, perform your due diligence, and you'll be on your way to constructing your dream home.
If you are looking for help with money management, contact Vernon, BC debt consolidation expert, Dawn Stephanishin, to review your options.
Associations We Belong To: